In This Section

Safe Collection
Novak Sanitary strives to assure the complete safety of our customers, our employees and the public in all our operations.
Please contact us if you need additional carts or a larger cart.
5 Steps to Safe & Efficient Collection
Place only acceptable materials in the trash cart and

do not overfill

.
Bag and tie all garbage materials AND close the lid to prevent littering.
Place the carts at the end of your driveway the night before your collection day.
Space carts for safe and efficient collection. (see diagram)
After cart is emptied, remove from driveway.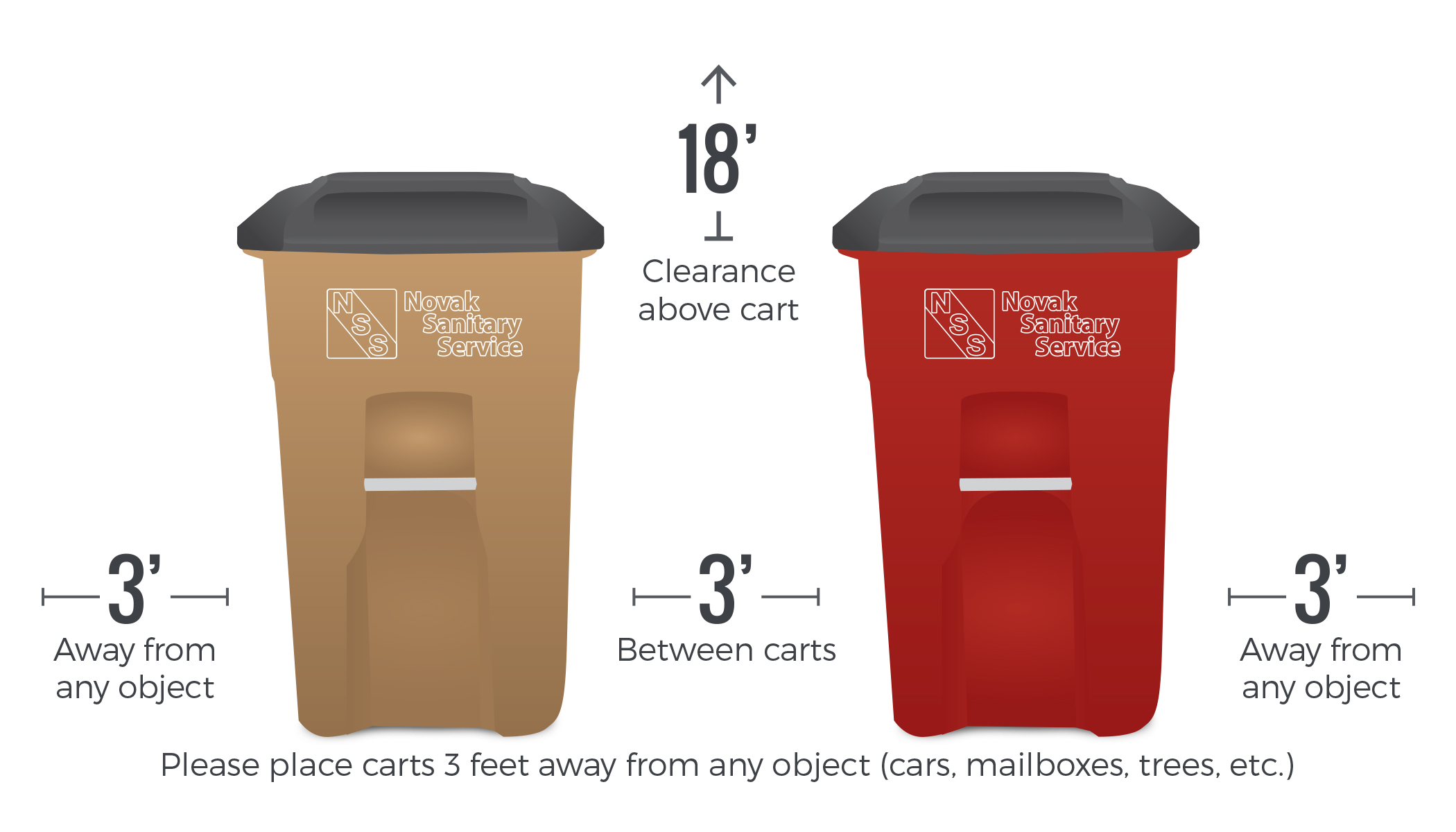 When you and your neighbors place carts a safe distance from other carts and objects, it allows the auto side load trucks to safely and promptly empty the carts.
Why Cart Spacing Matters
The 18' height spacing is needed to reduce overhead hazards like powerlines and trees.
The 3' cart spacing is needed to accommodate the auto load system.
The 5' distance is needed to safely empty the cart near trees, cars, mailboxes, etc.
Everyone Benefits
When each household consistently follows the 5 Steps to Safe & Efficient Collection everyone benefits with:
Safety
Timely Service
Cleaner Neighborhoods