Residential Garbage Collection
Our regular residential garbage collection service begins at 6:00 a.m. Monday through Friday.
The greater Sioux Falls area garbage collection subscribers should have all materials out for collection by 6:00 a.m. on the scheduled pickup day. Be sure to Choose Your
Location to learn your service day details.
If garbage is not out in time for regular collection, it can either be picked up the following week, or you may request a special pickup (for an additional fee).
Your monthly service charge is based on a certain size trash cart (48, 65 or 95 gallon).
To ensure extra trash or bulk items are picked up, please call the Novak office at 605-338-7126 by noon the workday before your scheduled pickup day. There may be an extra charge for trash outside of the cart.
---
Containers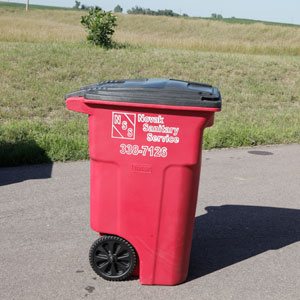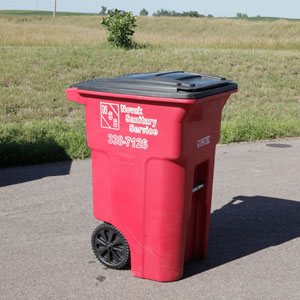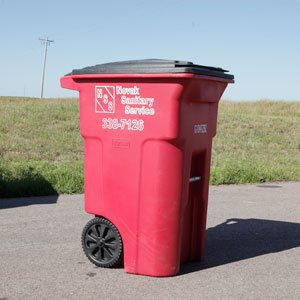 Please review the list of items below that are acceptable or unacceptable to put in your garbage cart.
Acceptable Items
Garbage
Small pet waste, double bagged
Unacceptable Items
Ammunition
Appliances
Ashes, hot or cold
Batteries, vehicle
Dirt, rocks, or gravel
Electronics
Household Hazardous Waste (HHW)
Medical waste
Pharmaceuticals
Recyclables
Sharps or Needles
Tires
Wood waste
Yard waste