Useful Tools for Residential Customers
Novak Sanitary Service recently launched two new tools to make things easier for their residential customers.
My Schedule
Waste Wizard
Both new tools are found on the new Schedule page.
My Schedule
Novak Sanitary residential customers can enter their address and immediately view their collection schedule for the current month. And, with this tool they can check ahead to see if an upcoming holiday will change their pickup day.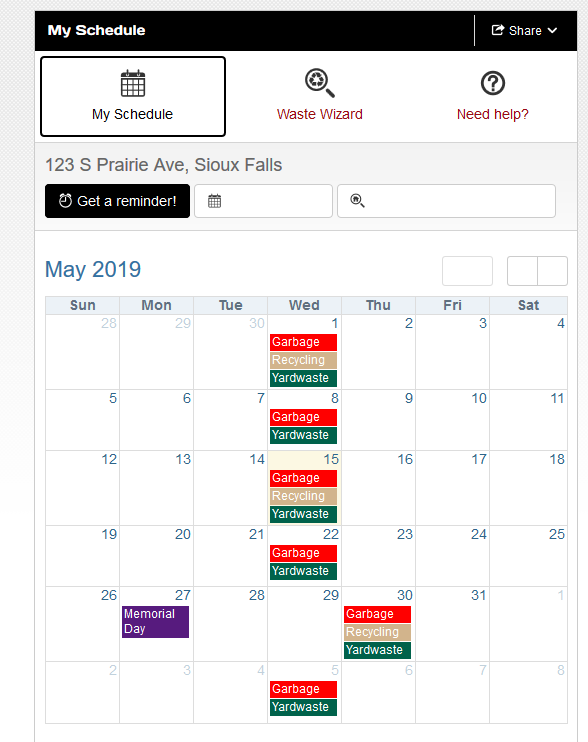 Residents may also click on:

Get A Reminder
Get A Calendar

Import into another program
PRINT off a one page 12 month calendar
Download a one page 12 month calendar
Waste Wizard
For safety and legal reasons, not all materials are allowed in Novak Sanitary curbside containers. If you are not 100% sure if an item is acceptable, please enter the item's name in Waste Wizard and click SEARCH to see where it goes.
Novak trash cart
Novak recycling cart
Novak yard waste
Not allowed in any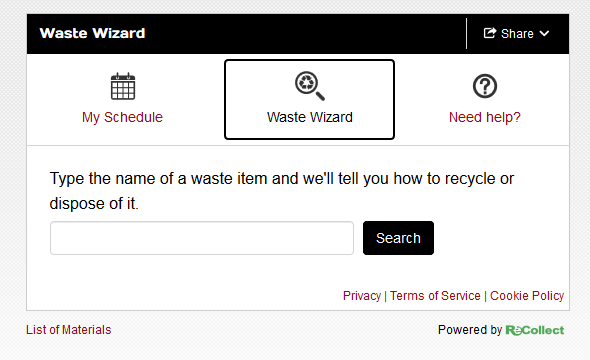 To keep us all safe and to preserve the value of recyclables, please only place approved items in your residential containers.
---
Last Modified: