Online Bill Pay with Novak is Fast, Secure, and Easy
Did you know that you can pay your Novak Sanitary Service bill with our online bill pay? We know that making online payments are more convenient for our customers. Plus, they're a great way save on stamps, and reduce the amount of paper waste. Online bill pay with Novak is quick, easy, and secure.
It's easy. Have your paper bill, banking information, and an email address available. Click the Bill Pay icon on the navigation bar. Enrolling in our online bill pay will take just a few minutes. If you are a new Novak customer, you must receive your first bill in the mail before you can create an online account.

Once enrolled, you will be able to view a summary of your recent bills and make online payments.


Do I have to add banking or credit card info?
Not at all. You can enroll and view your bill without adding credit card or banking information. However, you will not be able to pay your bills on this website until you have added either a bank account or a credit card to your Payment Accounts.


When can I start making payments?
Once you're enrolled in our online bill pay, you can start making payments as soon as you have a bill due.


Will I continue to receive a paper bill in the mail?
You have the choice of suppressing the paper bills in "Update Profile." Be aware, however, that you may still receive one additional paper bill after signing up for this service.


How is my personal and financial information kept safe?
Our online bill pay uses several methods to ensure that your information is secure:


User ID and Password: Your User ID and password are unique identifiers that only you know. As long as you don't share your user name and password with anyone, no one can view your bills or personal information.
Secure Server: Novak's online bill pay uses advanced Transport Layer Security (TLS) which ensures that your connection and information are secure from outside inspection.
Encryption: Our online bill pay uses a minimum of 256 bit encryption to make your information unreadable as it passes over the Internet.
Automatic Sign Out: Novak's online bill pay automatically signs you out of a session if you are inactive for 20 minutes.
Are all computers safe to use?
Computer security experts advise that your information at risk when you use a public computer for personal business. While Novak uses numerous security measures to protect your personal information on our website, your use of public computers or unsecured wifi may compromise the security of your information. Public computers include those in schools, libraries, Internet Cafe's, etc.


For maximum security you may want to avoid using public computers or unsecured wifi when enrolling or modifying your personal or banking information.


What types of payments are accepted?
Checking and Money Market accounts: Accepted for all payments.
Credit Cards accepted: Visa, Mastercard and American Express
How do I pay a bill?
Once you're enrolled for online bill pay, simply sign in and you will see a summary of your Recent Bills. You can then click to "View/Pay Bill" under the Action tab. You will see a copy of your invoice and a pay window. Simply complete the payment information, click "Pay Now", and you're done!


Can I establish regularly scheduled payments?
Click "Bill Pay" in the top menu bar then click "Payments" on the blue menu bar. Under "Recurring Payments," choose "Add Recurring Payment."


When will my payment be processed?
For payments made from bank accounts:
To initiate the online payment process, you must select a payment date on the payment page. This is the date your payment process will begin.
For your convenience, our online bill pay will alert you to the next available day you may make a payment. Same day payments can only be made before 1pm Eastern Time on business days. If you try to schedule a payment to "Pay ASAP" but it is after 1pm Eastern Time or on a non-business day, our online bill pay will alert you to schedule your payment for the next available business. If paying on the due date, payments can only be scheduled to PAY ASAP.
Once due date on the invoice has passed, payments can only be scheduled to Pay ASAP.
How do I know which payments I've scheduled or completed?
If you have requested notifications, you will receive a confirmation email that a payment has been scheduled. You can also view these online. Click "Bill Pay" in the top white menu bar, your "Recent and Scheduled Payments" will appear on the "Home" page.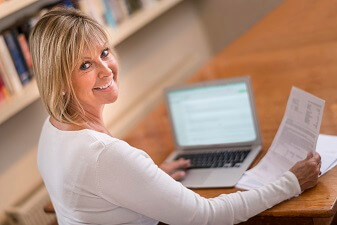 How can I confirm if my payment has been processed?
The best way to see if your payment has been made is to check your payment history. Click on the "Payments" tab on the blue bar. Your "Payment History" will appear at the bottom of the page.


How may I contact Novak's online bill pay via the Internet or through email?
To contact Novak's online bill pay, click the link for "Contact Us" tab on the top menu.


What software do I need to use Novak's online bill pay?
You can access Novak's online bill pay from any computer, laptop or tablet with an Internet connection and a modern web browser that supports new cryptographic standards set by the PCI Security Standards Council. You can read more about those requirements
here.


Instructions for Checking Recurring Set Up
Before scheduling a payment for your current invoice, please verify that you do not have recurring payments set up. Otherwise, you will process two payments for the same invoice. To check for a recurring profile, click on "Payments" on the blue menu bar at the top of the screen. Any Recurring Payments will appear in Recurring Payments section.


Instructions for Recurring Payments Set Up
If your current invoice has not been paid, please go to "Bill Pay" in the top menu bar. Your most current invoice will be listed under "Recent Bills," select "View/Pay" bill to make a payment. You will be prompted after paying your invoice to set up recurring payments for future invoices, please follow these instructions.


If your current invoice has been paid, go directly to "Bill Pay" and select the "Payments" tab in the blue menu bar, to add a recurring profile select "Add Recurring Payment". Be sure to set payment date at least three days before due date to allow for your payment to be processed.
---