Containers
Roll-Off Container
Size
Length
Width
Height
Open Top
12 yard
14'
8'
3'6"
15 yard
14'
8'
4'
18 yard
16'
8'
4'
20 yard
22'
8'
3'5"
30 yard
22'
8'
5'
40 yard
22'
8'
7'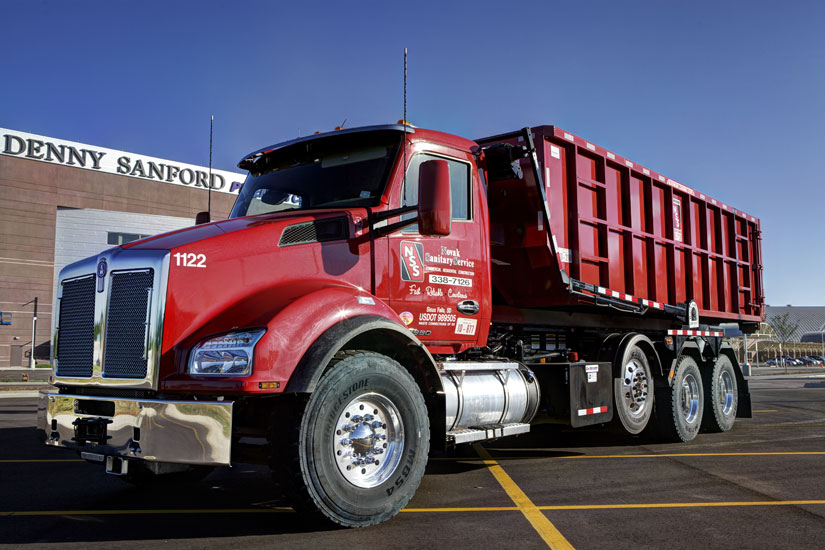 Important Roll-off Container Instructions
To avoid danger of electrocution or damage to vehicles, containers should never be positioned underneath overhead power lines.
Do not allow anyone to play in or around the containers or to block the containers.
It is dangerous to overload the containers, never pile materials higher than the top, and for heavy materials such as concrete, do not fill the roll-off container more than half full. Please email or call Novak if a container becomes damaged.

Construction & Demolition (C&D) Materials

Reducing and recycling C&D materials conserves landfill space, reduced the environmental impact of manufacturing raw materials, and can reduce overall building projects costs through avoided disposal cost.

While dumpsters and roll-off are the most convenient way to remove bulk waste, there are items the Sioux Falls Regional Sanitary Landfill will now allow in these containers. Please review the Acceptable and Unacceptable items listed below.

---
Acceptable Items
Bricks
Concrete, cement, stone
Furniture
Metal
Roofing
Sheet rock
Wood from buildings
Unacceptable Items
Appliances
Batteries, vehicle
Dead animals, like deer
Dirt, rocks, or gravel
Electronics
Household Hazardous Waste (HHW)
Medical waste
Propane tanks
Recyclables
Tires
Yard waste